Mini, from The Lazy Girl's Guide to Life, is now six, and has learned to love books. She often to be found reading in her room, and she loves all manner of books. This week, she has been reading The Day The Crayons Quit, by Drew Daywalt, illustrated by Oliver Jeffers. Here's Mini vlog on her thoughts: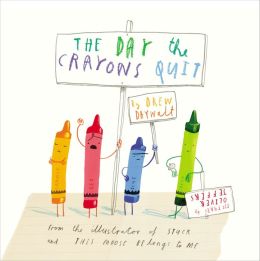 As a parent, I love picture and story books such as these. They are just the right length for bedtimes, and engaging enough for new readers like Mini to find the enjoyable to read alone.
The illustrations are not too over fussy, and I loved the way each crayon had their own little character.
The hardback version is also good for those who still find paperbacks to easy to tear.
The Day The Crayons Quit is available in hardback, priced £10.99, or as a Kindle download for £3.99, both from Amazon.co.uk