This year, we travelled light to Camp Bestival, but you can't go without something to sit on for comfort! We tried a special offer foldable picnic table from Halfords. How did we get on?
In the previous two years of Camp Bestival, we've brought a roof box for our car and filled it with all sorts of tat we didn't in the end need. This year, having hired a car without roof box attachment options, we had to travel lighter.
However, we didn't want to go without something to sit on, which meant something which had functionality and which didn't take up too much space.
The same time as we bought our tent from Halfords, we saw a foldable picnic bench on sale too, reduced from £50 to a reasonable £20.
It was pretty compact when removed from the box and I had no trouble fitting it snuggly into the boot of the car (a Peugeot 2008) we hired.
On arriving, after the tent mishap, we had concerns that maybe the picnic bench wouldn't be great either, as we had already found we got what we paid for (eg: not much) when it came to that.
Luckily, Halfords redeemed themselves a little!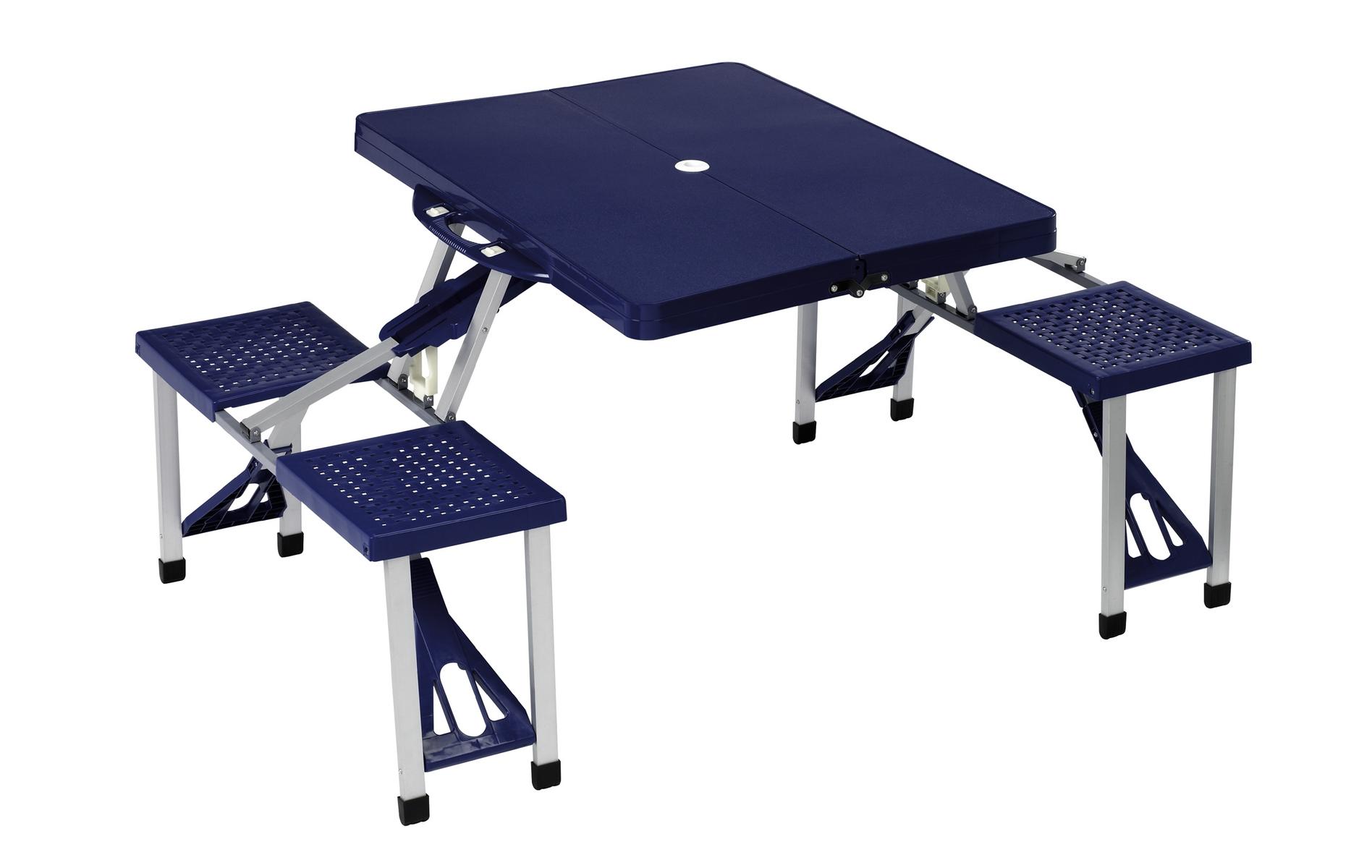 It was very simple to open out into a picnic table, and was quite sturdy when on flat ground. It had several locks which kept it all together safely, and which were easily pinpointed by helpful stickers underneath.
It was lightweight and made carrying it around simple, folding into the shape of a briefcase when not in use with a handy handle to the top.
It took the weight of our cooking stove easily, and the kids had fun sitting at it to eat or to read and play games.
Adult weight wise, I felt a little uncomfortable, as the seats were pretty basic and thin, but it managed to take my weight without collapsing. It wasn't the most comfy chair in the world, and I had to sit sideways rather than with my legs under the bench as there wasn't the space, but it did the job. It was better than sitting on the grass, but not as great as a lawn chair.
For £20, it's gone in the shed for next year, I wouldn't recommend it for regular garden use, but for camping or day trips to the beach it's well worth having to avoid having to take along extra chairs. If space is an issue, you could do a lot worse for the price.
You can buy the picnic bench at Halfords for the same price we paid.